How do you feel about a special day on the famous Como Lake?
DDrive, in collaboration with RENTONNO, boat rental in OLIVETO LARIO can make your dream of sailing come true!
Based on the beautiful ONNOLULU BEACH of Oliveto Lario, we can take you on the most beautiful beaches of Como lake, where you can rent a 40 hp boat (made for 6 person).
You will spend a wonderful day on the lake, with the possibility of renting one of the boats, enjoying the sun and the wonderful Como Lake. You will look at the coars of the most loved lake by a new point of view, enjoing a day of real italian taste.
A lake with villas, unique views that you can admire in complete safety, in a unique experience full of elegance, luxury and emotion.
The experience is fully customized, with different options.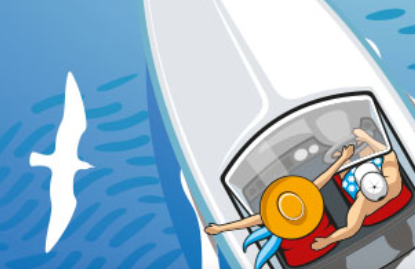 Customize you experience
Ddrive will take you in the amazing OLIVETO LARIO and will offer you a personalized package for a unique experience:
Boat rental fo 6 person (40 hp)
Light lunch in the amazing Onnolulu beach
Sunset on the lake by boat
Romantic aperitif on the lake